San Bernardino, CA
San Bernardino Development Company (RD
≡

ICO)

The City of San Bernardino issued a Request for Qualifications (RFQ) on July 11, 2019 and then issued a Request for Proposals (RFP) on February 3, 2020 to three short-listed respondents to the RFQ.  Renaissance Downtowns USA and ICO Real Estate Group were two of the three short-listed firms selected by the City to respond to the RFP.  Renaissance and ICO (RD≡ICO) decided to jointly respond to the RFP and on March 3, 2021, the City voted to select RD≡ICO as Master Developer for the City of San Bernardino's Downtown Core Area.  This development has the potential to be the most transformative project in the entire State of California with potential for 12+ million square feet of new and repurposed development opportunity.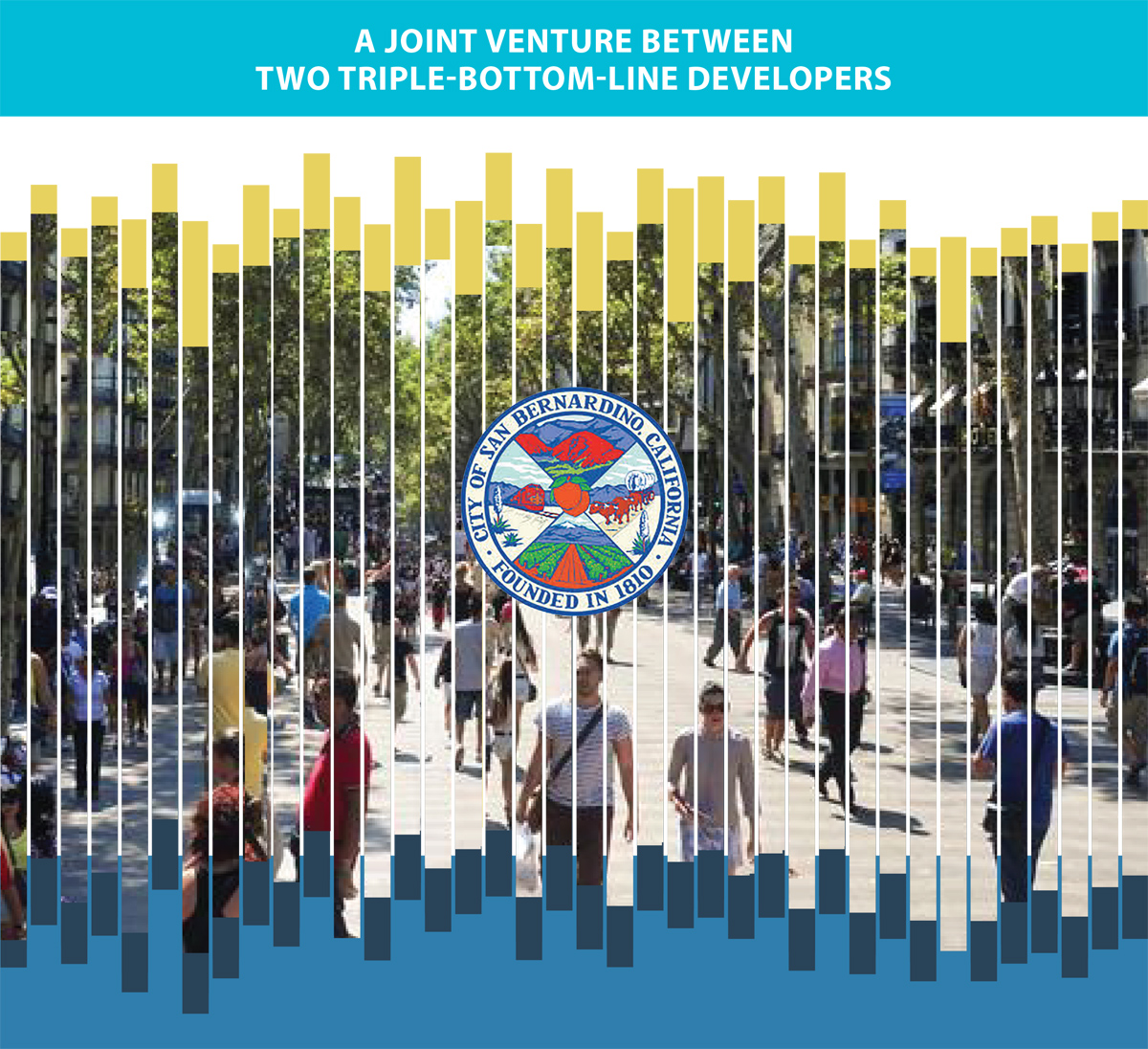 Conceptual Site Plan VII – Urban Mobility Through Land Use and Transportation Connectivity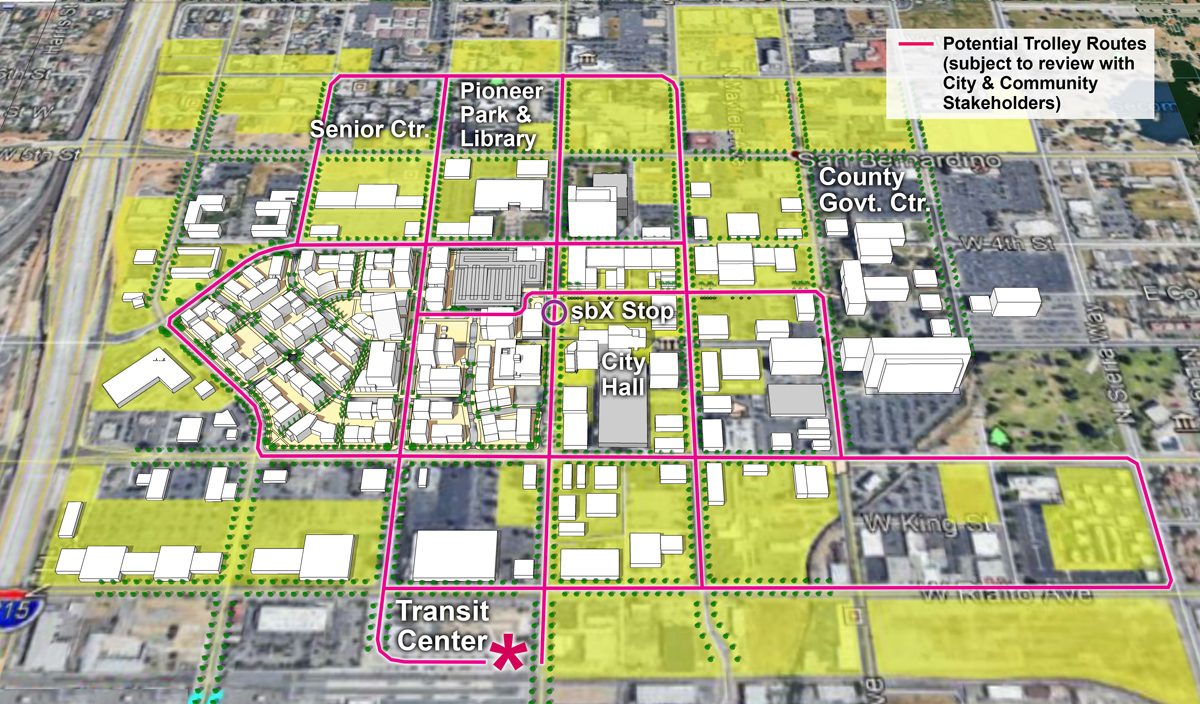 We are keenly aware of the City's desire to connect the transit hub to the entire downtown through land use and transportation integration.
San Bernardino's outstanding transit hub provides connectivity to many regional destinations in Southern California. The new ARROW rail connection between Redlands and San Bernardino is scheduled to open in the near future, representing yet another enhancement to the City's current mass transit system. The advent of this rail connection bolsters the opportunity for the City to emerge as "The Destination" for the Inland Empire.
The Metrolink station is a major point of interest for downtown growth and related activities. In addition, the vast majority of the Carousel Mall development site is within a short walk of the station.
The sbX Rapid Transit Line is an important connector to Cal State University San Bernardino, Loma Linda University and Medical Center, Downtown and the Metrolink station.
We are suggesting a trolley route as a downtown connector that makes it convenient and comfortable to reach all downtown destinations. We envision an electric trolley that runs at intervals that are predictable and frequent enough that people will not need to consult a timetable. It should be a genuinely helpful way to get around.
We will also strive to work with the City and Community Stakeholders to plan and implement a downtown network of complete streets that accommodate all modes of active transportation.