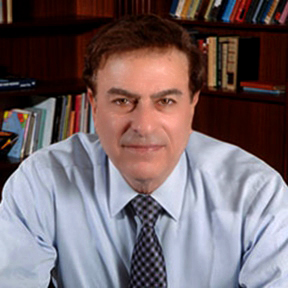 Donald Monti | President & CEO
Donald Monti has over 35 years of diverse experience covering all aspects of the real estate spectrum. Don has been involved in over 80 completed projects that cover the full range of the development spectrum including office buildings, apartments, retail, mixed-use complexes, recreation and entertainment centers, hotels, marinas, condominiums and single family homes.
The Glen Isle waterfront project in Glen Cove, NY represented a clear turning point in Don's career by introducing him to a new business model based upon a triple-bottom-line approach to real estate development – social, environmental and economic responsibility. Construction on this transformative mixed-use redevelopment effort commenced in 2016. Don's visionary approach, coupled with his veteran standing within the development community has led to being referenced in numerous nationally respected media sources as an expert in downtown revitalization. He has also been a keynote speaker and/or panelist at a number of regional and national conferences, including CNU, APA, ULI, RailVolution, Real Estate Investors Summit, California Downtown Association, Wharton Real Estate Summit on the NY Stock Exchange, amongst others. Don is an appointed member of the ULI's National TOD Council, LOCUS (a Washington D.C. TOD organization where Don is one of 16 steering committee members). The innovative thinking and demonstrated success has also led to his presentation of the Hempstead Village project at the United Nations World Energy Forum in Oct. 2012, in Dubai in front of a host of world leaders.